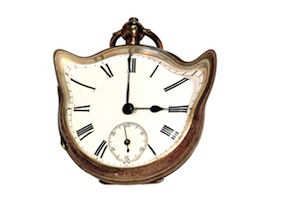 Do you have a project you need to finish? Perhaps it's a book proposal, a career map, a first draft, or a final chapter, or maybe you just need to get clear on where you want to go in your freelance career. I offer the 7-Week Intensive to help you get those things done.
You can read more about Lucky Freelancer Coaching and all that the 7-Week program includes by clicking on the pages in the right column. I recommend beginning with the LF Coaching page, then reading the Intensive page. Be sure to note that members of NAIWE (National Association of Independent Writers and Editors) receive a $100 discount on tuition for this event.
Registration for the spring edition of the Lucky Freelancer 7-Week Intensive will close on Monday, April 19, and calls will begin on April 20. For this session, group training calls will be scheduled on Tuesdays at 1:00 p.m. EDT. The next session doesn't begin until October, so if you need to make 2010 a super-productive year, join us. I think you'll be amazed at what you can accomplish with someone to guide and encourage you.
Freedom is not in doing what you want to do, but in becoming what you want to be.
Ardis Whitman