Do you need a speaker?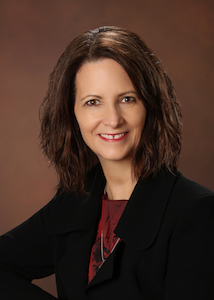 As a long-time writer and speaker and Director of NAIWE, I enjoy sharing about entrepreneurship and the writing life. Here is a brief overview of the presentations I offer. Each seminar is 30-55 minutes in length, and some seminar modules can be combined to fit a theme or address specific audience needs.
If I am scheduled to speak at your event, you are welcome to use the information on this page, including bio and workshop descriptions, in your promotional materials. For pre-conference publicity, I have articles available or can write on a specific topic for your organization's magazine, newsletter, or convention program.
I'd love to talk with you about speaking at your event. E-mail me at janice @ naiwe . com, and let's plan something!
Bio
Janice Campbell has been a freelance writer and speaker for over two decades. She is noted for her warm, encouraging style and for providing concrete, information-packed talks for entrepreneurial writers and editors. Janice is Director of the National Association of Independent Writers and Editors, a unique professional organization with a career-building focus. In her work with the Association, she seeks to encourage and empower entrepreneurial writers and editors to build solid sustainable businesses, doing what they love.
Speaking Topics
Entrepreneurship and Writing
How to Create Multiple Streams of Income in a One-Person Business

If you structure your business strategically, you can earn what you need, doing what you love, from wherever you are. Join me to learn ways of creating active and passive income, along with a three-step time management process that will help you get it all done. You'll leave with an expanded vision for what works, and concrete ideas for getting started.

You Need a Book: How Writing a Book Can Help You Succeed in Business


From real estate agents to psychologists to personal chefs, business people of all kinds are discovering that writing a book can have a dramatic impact on their bottom line. This works because a book helps you share what you know in an interesting, no-pressure way. Author Stephen Covey had great ideas, but it wasn't until he wrote The Seven Habits of Highly Effective People that he became a household name. A book is like a magnet; it can draw your ideal client toward you and position you as an expert in your field. Your clients won't want to work with anyone else! In this inspiring seminar, you'll learn:

How to write a good book, even if you're not a writer
7 ways to use your book to build your business
Resources you can access to make it happen

Kick Off Your Freelance Writing Career

Have you been thinking of starting a career as a freelance writer or editor? This clear, candid overview of the freelance life will help you choose the basic tools and systems you need to succeed!

You will learn:

Multiple ways to earn money by writing
How and why to choose a niche
How to structure your career plan
Fast, cheap, and easy marketing tips
How to streamline customer service

Marketing 101 for Freelance Writers and Editors

It doesn't do much good to be excellent at your craft if you don't have any readers or clients. If you want to build a successful writing or editing career, you must learn to think like an entrepreneur. You'll be scribbling notes like crazy as we cover some of the best and cheapest ways to market your books or services, including the latest in social media. You'll be able to begin using many of these ideas in just minutes, so get ready to watch your business grow!

Writing Books for Fun and Profit

If you know you want to write a book but aren't sure where to start, this "first-steps seminar" will walk you through the many decisions you'll need to make in order to be successful.

Fiction vs.nonfiction
Publishing options and how to access each of them
The roles of agent, editor, publisher
How, when, and why to write a book proposal
How to navigate conferences, workshops, and seminars

I've Written a Book! Now What?


You've just completed your manuscript. All the basics are there, but what comes next? Should you send it to a publisher? Have it edited? Look for an agent? Show it to your writing group (you do have one, don't you?) and ask for feedback? Get it printed? Depending on your purpose and goals, there are different paths you can take, but there are certain things you must not miss. Listen to this seminar and avoid the 7 mistakes of the inexperienced author and get an Action Checklist that will help you make your book the very best it can be.
The Craft of Writing and Editing
Before You Write the First Line

Do you want to be the very best writer you can be? There are steps you can take to make it happen. Join me to talk about the art and craft of fiction and the fundamentals of establishing your nonfiction voice. You'll learn about the three key activities that professional writers do in order to hone their craft, and you'll leave with a handout listing resources that will help move you to the next level in your writing career.

How to Be Your Own First Editor: Ten Steps for Writers

Before you send your manuscript to a publisher or agent or turn in a copywriting project, your work needs to be error-free and properly formatted. It's not easy to edit your own work, so it's a good idea to hire an editor to do a final check. Before you do, however, here are ten simple steps you can take to ensure that the writing you submit will be the very best you can make it.