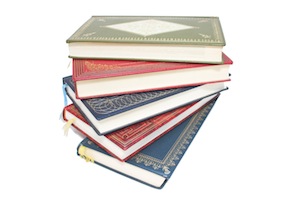 If you write, and you're considering the new frontier of digital publishing / e-publishing, here are links to resources that will help you learn how to publish in Kindle, DPS, ePub, iBook, and other formats. There are even a few tips on how to market what you publish.
Hubspot: Lots of free information and tools such as the Marketing Grader (try this– every website needs it!). This will help you with search engine optimization.
Google Analytics provides hyper-detailed statistics on your website, its visitors and sources, as well as the keywords used to search for it. This is an essential tool if you want to improve your search engine ranking.
Google Keyword Tool can be used to search for keywords related to your site. Guy Kawasaki and Shawn Welch used it to decide on the subtitle for their book, APE: Author, Publisher, Entrepreneur-How to Publish a Book.
StatSheep offers detailed YouTube statistics. Since YouTube is the world's second largest search engine after Google, it makes sense for your brand to be there.
Adobe Creative Cloud: No matter what size publisher you are, you need this. For a relatively modest monthly subscription, Creative Cloud provides you with access to all the wonderful tools in Adobe Creative Suite, including InDesign, Photoshop, Illustrator, Muse, Digital Publishing Suite, and Acrobat.
Richard Harrington Blog: A lot of good technical information about digital publishing, including useful downloadables under the Resources tab.
Colin Fleming: Watch instructional videos from the InDesign Evangelist for Adobe.
Terry White: Instructional videos on design and software from Adobe TV.
Subcompact Publishing is a lengthy, thought-provoking article by writer, designer, and publisher Craig Mod that takes a past/present/future look at the disruptive role of digital publishing.
Kindle Direct Publishing: Kindle is the biggest market for e-books, and here is where you'll start your publication journey.
Apple iBook Author: Learn how to create iBooks with the free iBook Author app from Apple.
Apple iTunes Connect: Here is where you sign up for the iOS Developer program so you can submit apps to the app store.
Z-Mags: Create interactive magazines, catalogs, or magalogs.
Clickbank is a good option for PDF e-book sales (I have used it for years). CB makes it easy to set up products, securely accept payment, and even become an affiliate for other people's products.
e-Junkie is a similar shopping cart service that works for both digital and tangible products.
From InDesign to Adobe DPS – Tips for Planning Your First Publication Tablet App
Adobe Step-by-Step Guide to Publishing iPad Apps with DPS – The single most essential guide you need for creating apps. It's a free PDF download.
Digital Publishing Suite (DPS) Tips app is free from the App Store.
Kuler will help you choose beautiful color schemes for your website, blog, book, or app. There is similar site, Kuler.com, that is currently under reconstruction but also provides good information about the use of color.
Marketer's Guide to Facebook Timeline and other marketing instruction from Jack Morton International, a global brand experience firm, on Slideshare.
HootSuite Social Media Management saves me hours each month as I keep up with various social media sites and postings. The HootSuite dashboard makes it easy to see many feeds in one place and to pre-schedule tweets and updates to go out when you need them too. I use the Pro version and find it worth it, but you can definitely start with the free standard version.
Gravatar is where you need to go to create an online avatar (the little photo that shows up when you comment on a blog post– I'm sure you've seen them in NAIWE Member Activity Feed). It's free and simple to sign up and post the photo you want to use.
SoundCloud is a network somewhat like GoodReads, but for audio products. It allows you to store and share your audio files, and offers social features such as following, a personalized sound stream, and more.
United States Copyright Office: Everything you need to know about copyrights and how to register them.
Lynda.com offers short, clear training videos for all kinds of software. There's a subscription option, but there are also many free videos.
Creative Cow is an online community with helpful podcasts (some by Richard Harrington), tutorials, videos, and more.
International Association of Electronic Publishers (IAEPUB) is a new association dedicated to cutting-edge digital publishing technology. If you want to learn from creatively geeky types, this is a good place to be.
TAP2013 Website: There will be more TAP events, and this is where to keep up with them.
Photos and tweets from TAP2013 are hosted on Eventifier, an interesting service I discovered at TAP. Be sure to notice the nicely sketch-illustrated notes from one attendee.
Align: An online publication from Bates Creative This company is on the creative edge of digital publishing, as can be seen in magazine apps they've created for Heifer International's World Ark (you've got to see that one) and the Marines. Their blog offers good tips, and the two apps linked here give you a sense of what is possible with digital publishing.
This list of links is by no means comprehensive, but it's a start. I hope you enjoy exploring these new publishing frontiers!