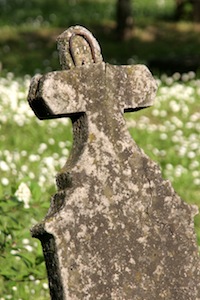 Want to make sure your book languishes in obscurity? Or if it's already popular, that it fades quickly away? If you'd like to ensure that your writing remains (or becomes) unreviewed, unshared, and unseen, these tips are for you.
1: Be very secretive about your unpublished manuscript. When you query agents or editors, let them know you hold the copyright to your work. Be sure not to give away details such as the complete title, character names, or plot outline of your work in the query. Assure them that your manuscript is very funny and certain to be a bestseller, as your mother, your dentist, and two of your children couldn't stop laughing when you read a paragraph aloud. Emphasize the fact that no eyes but yours have ever seen the entire manuscript because it's the original work of a highly creative genius whose voice must be preserved at all costs.
2: Don't allow an editor to change a thing. After all, ain't is in the dictionary and there's no good reason not to use an apostrophe to indicate a possessive. Plus, longer is better. If Gone With the Wind sold over a million copies the first year with only 1037 pages, your 3789-page epic should at least double those sales.
3: Invoke your copyright at every opportunity. If a fan recommends your book, comments on its plot or characters, or even mentions the complete title in an article, blog, or social media post, be sure to respond with the news that your work is under copyright protection. If they quote a line or two, even in a complimentary context, threaten to notify your intellectual property attorney and possibly file a lawsuit.
4: Defend your work vigorously. If someone makes a neutral or negative comment about your work in a review, blog post, bookstore site comment, or social media outlet, be sure to launch a vitriolic attack on them so that readers will understand what idiots they are for not adequately appreciating your masterpiece. Teach them not to disrespect your work by posting rude comments on their blog and social media streams.
5: For children's literature, require that teachers and librarians get signed permission from you to share your book during story hour. You might also make them sign an agreement that they won't share the last page, as you want to leave readers hanging so they'll run out to buy your book. Make sure teachers, fans, or librarians don't recommend your book or share a story-hour-reading online– you wouldn't want to accidentally reach new fans who might keep the book alive.
6: Be one of "those" authors. Carry your book everywhere with the title facing out. Always mention that you're an author and you just happen to have a copy on hand and you'd be happy to take cash, check, debit, or credit. If the customers in line behind you seem impatient, just give them an evil stare and let them know you are an AUTHOR. If you get the opportunity to do a book signing, be sure the bookstore meets your publicity demands and refuse to sign any extra books for future sales. Be rude to people who look at your book but don't buy it.
7: Choose your heirs carefully. If you're getting older, be sure to leave your work to a family member who knows nothing about publishing or marketing, but who will protect your copyright at all costs. Make sure they don't allow your book to be reprinted or e-published, as you want the first editions to hold their value. Leave your heirs this list of helpful tips so they can ensure that your work dies with you.
If you have other helpful tips, please feel free to share them. Many authors have already doomed their work by acting on these time-tested ideas, so fresh, creative ways of killing a book would doubtless be welcome.